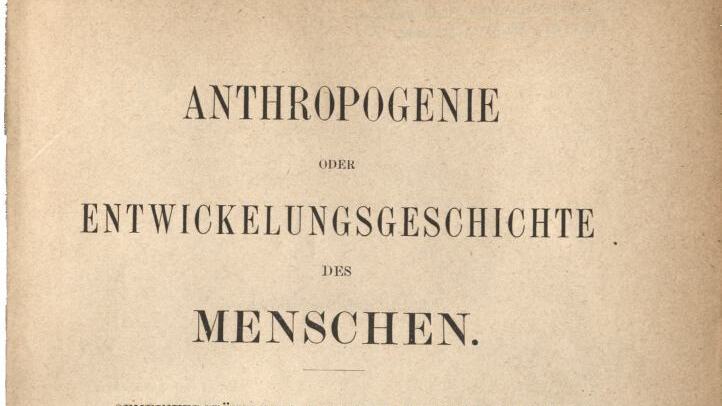 Historical-Critical Perspectives
Historical-critical perspectives on Ernst Haeckel
Title page of Ernst Haeckel's "Anthropogeny and Evolutionary History of Man" from 1874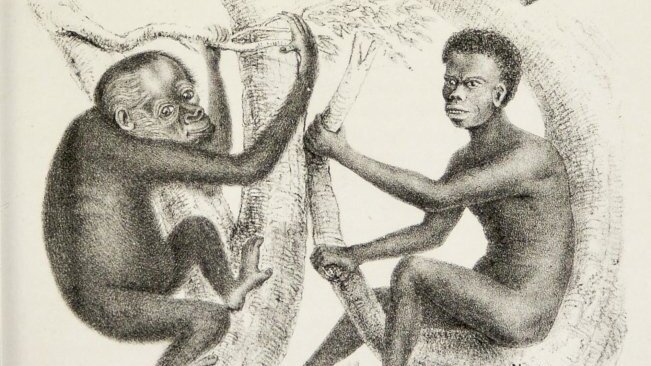 "Schimpanse, Gorilla, Orang-Utan und Neger", in: Ernst Haeckel, Anthropogenie oder Entwicklungsgeschichte des Menschen, 1874, Tafel XI
Picture: Ernst Haeckel Archiv, Universität Jena
In his writings, Ernst Haeckel (1834-1919) postulated the existence of different stages of human development. In his view, human beings of non-European origin represented the "lower" stages in this hierarchy. However, Haeckel's evolutionary biology not only involved setting up racist classifications. At the turn of the 20th century, he advocated eugenic measures and killing the incurably sick, thereby paving the way for National Socialist population and racial policy. Haeckel's work thereby reflects essential moments in the history of science and ideas in the 19th and 20th century.
Our teaching and research as well as the exhibition at the Ernst-Haeckel-Haus present research findings and hold discussions on this history. In so doing, we follow the University of Jena initiatives on dealing critically with racism, anti-Semitism and sexism.
https://www.uni-jena.de/190910_JenaerErklaerung de
https://www.philosophie.uni-jena.de/aktuelles/philosoph*innen+verhüllen+fries-büsteExternal link; https://www.philosophie.uni-jena.de/aktuelles/kant+-+ein+rassist_External link
https://wieumgehenmitrsa.uni-jena.deExternal link
A critical treatment of Haeckel's work also includes working through the history of its reception under the Nazi regime, the GDR and the German Federal Republic, an undertaking which sheds light on their different respective understandings of science and different commemorative cultures.