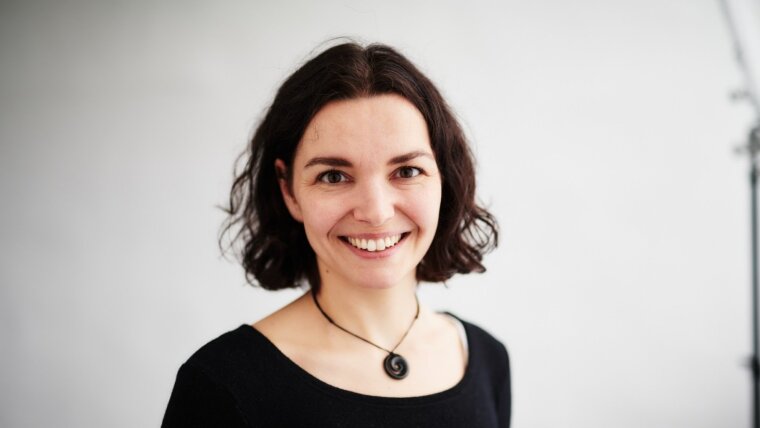 Lena Ulbert
Doctoral Candidate
Brief biography

Lena Ulbert owns two degrees from the Technical University of Berlin. First, Lena studied Biotechnology (Dipl.-Ing.) and specialized in bioprocess engineering and analytics. Then, she finished a Master's degree (M.A.) in the Theory and History of Science and Technology with the focus on the History of biomedical sciences. Now, Lena is a PhD student at the Chair of History and Philosophy of Life Sciences (Ernst-Haeckel-Haus) of the Friedrich-Schiller-University Jena. Here, she wants to combine her twin-expertise in a dissertation project with the title "Metaphoric dynamics from Ethology to Genetics and their ethical relevancy".
Research project "Metaphoric dynamics from Ethology to Genetics and their ethical relevancy"

This project will address the history of gene drive technologies for the first time. Gene drives can propagate a genetic mutation in a whole wild population and their use would have a deep impact on ecological systems. By looking at the theoretical background and the experimental practices from the point of view of the scientific historian, a different and more differentiated perspective will be added to the current debates on benefits and risks of gene drives.
Therefore, this project will tackle two key aspects:

First, the historical reconstruction of the genetic drive systems by highlighting metaphorical transfers between behavioral biology and genetics in the second half of the 20th century.
And second, the ethical, technological and regulatory evaluation of gene drive technologies by embedding the historical findings in the on-going contemporary debates.

Hopefully, this will provide a valuable contribution not only to technology assessment studies, but also to the history of behavioral biology and classical genetics.
Research interests

The interface between natural sciences and humanities
History of biology from the 20th and 21th century
History of bioethics
Historical epistemology and material culture
future studies and technology assessment
Publications
Talks

2022

September, 24th, title: "Metaphoric dynamics from ethology to genetics and their ethical relevancy"
February, 24th, title: "A historical perspective on gene drives and the historical epistemology of genetical behavior"

2021

December, 09th, title: "A historical perspective on gene drive technologies"
Further Activites/Memberships

Member of the Network "Geschichte der Bio- und Medizinethik" (history of bio- and medical ethics).